I: Island Books
Welcome to the "I" day of the
A-Z Blogging challenge
! If you need a recap on my theme, "Places I Want To Visit: Real or Fictional" you can read more about it
here
. Today's place is a fictional place called: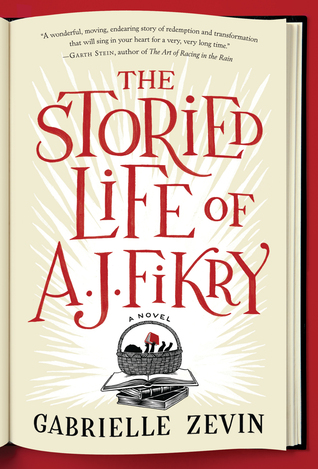 Island Books!
I read The Storied Life of AJ Fikry last year and absolutely loved it. it's a perfect book for book lovers! Set on Alice Island, AJ Fikry owns Island Books. I absolutely love visiting new bookstores, and the one in this fictional story sounds perfect! AJ always knows the perfect book to recommend to his customers. One of my Bookish Bucket List goals is to visit new bookstores, and although this is fictional, it's still on my list :) I definitely recommend this book--you can read my full review of it here.
Any bookstores on your bucket list, friends? Or other "I" locations you'd like to visit?
Side note: I came THISCLOSE to using Italy for my "I" post....but I'll be covering that in my "T" post (Tuscany) instead :)
Happy Reading!