L: Luna!
Welcome to the "L" day of the

A-Z Blogging challenge

! If you need a recap on my theme, "Places I Want To Visit: Real or Fictional" you can read more about it

here

. Today's place is a fictional place called:
Luna!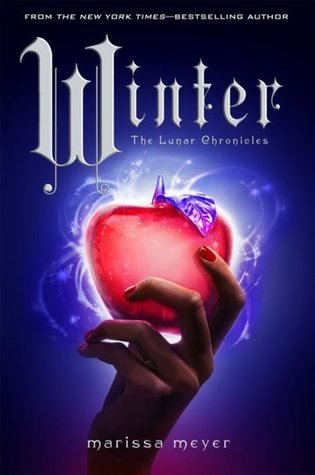 I recently read Cinder, Scarlet, and Cress from the Lunar Chronicles series. These books are fantastic--fairytale re-tellings (Cinderella, Little Red Riding Hood, and Rapunzel) in which the characters exist in a futuristic time when Earth is in a struggle with evil Queen Levana of the planet Luna. The first three books leave you curious as to what Luna is like, and that's why it made my A to Z Challenge list! The fourth book, Winter, is set to come out this November, and I'm itching to read it and find out what happens next in the series, and more about Luna!
If you haven't read the Lunar Chronicles yet...I highly recommend them!
Any real or fictional "L" places you'd like to visit?