TLC Book Tour: Five Night Stand
Title: Five Night Stand
Author: Richard J Alley
307 pages, published May 12, 2015
Genre: Generaal Fiction
Note: I received this book from
TLC Book Tours
to facilitate my review. I received no other compensation, and all opinions are my own.
Purchase Links
Plot Summary:
Legendary jazz pianist Oliver Pleasant finds himself alone at the end of his career, playing his last five shows, hoping the music will draw his estranged family back...

Frank Severs, a middle-aged, out-of-work journalist, is at a crossroads as his longtime dreams and marriage grind to a standstill...

And piano prodigy Agnes Cassady is desperately grasping for fulfillment before a debilitating disease wrenches control from her trembling fingers...

When Frank and Agnes come to New York to witness Oliver's final five-night stand, the timeless force of Oliver's music pulls the trio together. Over the course of five nights, the three reflect on their triumphs and their sorrows: families forsaken, ideals left along the wayside, secrets kept. Their shared search for meaning and direction in a fractured world creates an unexpected kinship that just might help them make sense of the past, find peace in the present, and muster the courage to face the future.
My Review: 4 Stars
This book definitely has more of a biography/memoir vibe to it at times (though it is fiction), and I think that's what kept me from really getting excited about it until around Day 3 of 5. The book is organized in five parts, for each day of the Five Night Stand. What kept me reading was Alley's beautiful writing--I loved his effortless style. By the last half of the book, I was really invested in the characters, especially Agnes. Another one of my favorite characters was Francesca--Oliver's late wife who has been gone 20 years. Perhaps I liked her so much because she loved books!
I loved the reflective aspect of the story, and the overall theme of the power of music in our lives. Each character was going through their own struggle in life, and music was what brought them together and helped them cope. The author expressed this beautifully in the book. I ended up really liking this book by the end--I feel that this book is one just about everyone can relate to, and urge you to stick with it if it takes you a bit to get into the story. It's worth it in the end!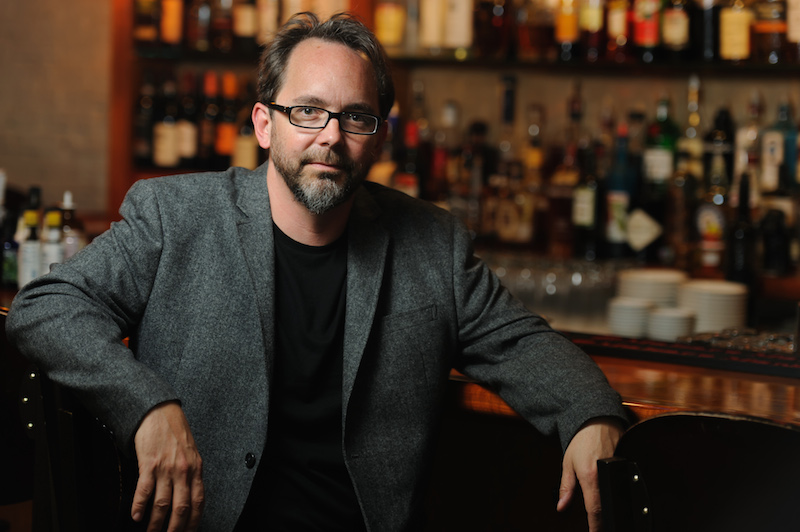 About Richard J. Alley:
Richard J. Alley is an award-winning reporter, columnist, and editor from Memphis, Tennessee, where he lives with his wife and four children.
Connect with Richard
You can see the full tour schedule for Five Night Stand
here
!