TBR Thursday: Let's Get Lost
Kimberly @ Kimberlyfaye Reads
started a new weekly feature! You should join in the fun, too!
The purpose of the feature is to spotlight a title from your shelf or eReader to see what others think about it. Have you read it? Should I read it or put it back on the shelf? It's a way to dust off those older books that have been sitting on our TBR and decide if they're worth reading or just need removed from the list!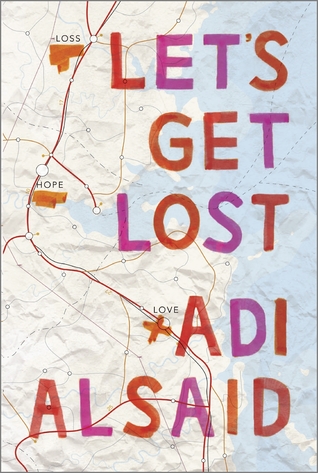 Published July 2014

Five strangers. Countless adventures. One epic way to get lost.

Four teens across the country have only one thing in common: a girl named Leila. She crashes into their lives in her absurdly red car at the moment they need someone the most.

Hudson, Bree, Elliot and Sonia find a friend in Leila. And when Leila leaves them, their lives are forever changed. But it is during Leila's own 4,268-mile journey that she discovers the most important truth—sometimes, what you need most is right where you started. And maybe the only way to find what you're looking for is to get lost along the way.



Has anyone read this one? I've had it on my TBR pretty much since it came out, but haven't gotten around to reading it yet! Is it worth the read?