TLC Book Tours: The Things We WIsh Were True
Paperback: 288 pages

Publisher: Lake Union Publishing (September 1, 2016)
In an idyllic small-town neighborhood, a near tragedy triggers a series of dark revelations.
From the outside, Sycamore Glen, North Carolina, might look like the perfect all-American neighborhood. But behind the white picket fences lies a web of secrets that reach from house to house.
Up and down the streets, neighbors quietly bear the weight of their own pasts—until an accident at the community pool upsets the delicate equilibrium. And when tragic circumstances compel a woman to return to Sycamore Glen after years of self-imposed banishment, the tangle of the neighbors' intertwined lives begins to unravel.
During the course of a sweltering summer, long-buried secrets are revealed, and the neighbors learn that it's impossible to really know those closest to us. But is it impossible to love and forgive them?

Purchase Links
Overall, I really enjoyed this book! I read it on a train trip and couldn't put it down, as it read really quickly due to the excellent writing style and short chapters. It was easy to keep reading because the next chapter was short! In addition, each chapter switched perspectives, so it was hard to put down because you wanted to know what happened next to that character!
There was no one character I liked more than the other, and at first I found it hard to keep the characters straight, but once I got further into the book that became easier. I definitely recommend this book for a relaxing, light summer read!
About Marybeth Mayhem Whalen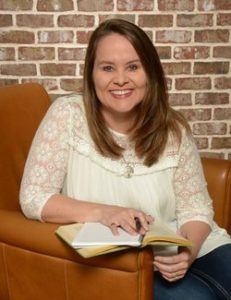 Marybeth Mayhew Whalen is the author of five previous novels and speaks to women's groups around the United States. She is the cofounder of the popular women's fiction site She Reads and is active in a local writers' group. Marybeth and her husband, Curt, have been married for twenty-four years and are the parents of six children, ranging from young adult to elementary age. The family lives in North Carolina. Marybeth spends most of her time in the grocery store but occasionally escapes long enough to scribble some words. She is always at work on her next novel.
.
Connect with Marybeth

See the full tour here.