Five Things Friday
My awesome blogger friend Brandie from Brandie is a Book Junkie has started doing this Five Things Friday post, and I love it! Had to do it myself this week. Check out her blog--it's fantastic!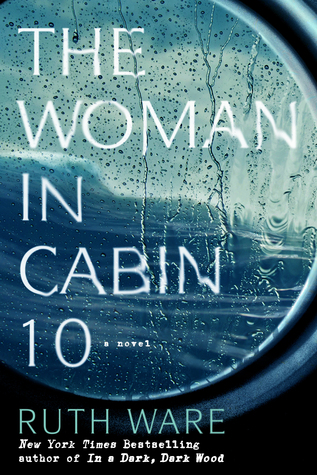 I know, two totally different genres! I've been super into psychological thrillers lately, and was excited when I saw The Woman in Cabin 10 available at the library. Loving it so far! Last weekend I started reading the first book of the Selection series, mostly for some escape, easy reading, and LOVED it. Devoured the first book in 24 hours. Went to the library this week and picked up the rest of the series. So entertaining and fun!
2. New Books I'm Excited About
Picked up Yesternight from the library this week. Saw it on Brandie's blog and immediately requested it from the library! Also excited for Kerry Lonsdale's new book, releasing on December 6th! I loved Everything We Keep so I preorded this one for my kindle.
3. Fun Thing(s) from the Week
I got to go to Lincoln City on the Oregon Coast for work on Tuesday! Always nice to get out of the office, and even nicer when it's at the beach. Got to each lunch at Mo's (yummy clam chowder!) and enjoy a lovely water view. The tide was way in because of the super moon! You can usually hang out on the beach that's covered in water in this pic.
view of the Siletz Bay and the Pacific ocean beyond
I've been super busy lately but not really with anything exciting! Going to work, reading, and working out have taken up most of my time! I am excited because last week I ran 4 miles without stopping! I've never been able to run that far in my life. I've been working really hard at the gym doing HIIT classes and PiYo classes, and it's really starting to pay off!
I am SOOOO excited for Thanksgiving next week. Thanksgiving is my favorite holiday of the year. Food, family, friends,football....all those good things that start with F. Haha! We're staying around home and going to my mom's for dinner. Excited to cook with my mom for the big day! Our family's stuffing recipe is one of my favorite foods EVER.