Review: The Sunshine Sisters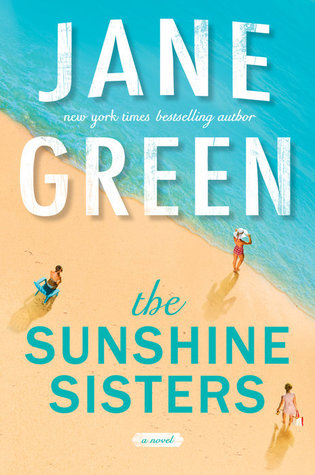 Title: The Sunshine Sisters
Author: Jane Green
384 pages, published June 6, 2017
Note: I received this book from NeGalley t
o facilitate my review. I received no other compensation, and all opinions are my own.
From Goodreads:
Ronni Sunshine left London for Hollywood to become a beautiful, charismatic star of the silver screen. But at home, she was a narcissistic, disinterested mother who alienated her three daughters.
As soon as possible, tomboy Nell fled her mother's overbearing presence to work on a farm and find her own way in the world as a single mother. The target of her mother s criticism, Meredith never felt good enough, thin enough, pretty enough. Her life took her to London and into the arms of a man whom she may not even love. And Lizzy, the youngest, more like Ronni than any of them, seemed to have it easy, using her drive and ambition to build a culinary career to rival her mother's fame, while her marriage crumbled around her.

But now the Sunshine Girls are together again, called home by Ronni, who has learned that she has a serious disease and needs her daughters to fulfill her final wishes. And though Nell, Meredith, and Lizzy are all going through crises of their own, their mother s illness draws them together to confront old jealousies and secret fears and they discover that blood might be thicker than water after all.
After being extremely disappointed with Jane Green's last release, Falling, I admit I was somewhat nervous to pick up this book. I am happy to report that I was NOT disappointed with this book--in fact, it's now on my list of favorite Jane Green novels!
Usually in novels with multiple character perspectives, it's common for me to prefer one (or two) of the characters over another one and dread that other one's chapter. Not so in this book! I loved all three sisters and related a bit to each of them. Ronni's character grew on me as well. The book has a lot of depth and explores family dynamics, love, relationships, sisterhood, motherhood...everything you'd hope for in a women's fiction novel. The pace of the book was perfect, and by the time I got halfway through it, I couldn't put it down. I was so happy that I was enjoying her latest novel after Falling fell so flat.
My only gripe? The cover. I live the cover but it doesn't relate to the story AT ALL. But...I'm a cover snob!
I definitely recommend this book for your summer reading list!