Hello, Monday...2/26
Linking this post to Hello Monday by Heather from

My Glittery Heart

! Also linking up with It's Monday, What are You Reading? Hosted by The Book Date.
Wee

kend:
My weekend was pretty low key! Mostly just stayed home, watched the Olympics, read, worked on projects around the house. Pretty uneventful! It was pouring when we woke up on Saturday, so we waited a little later to take the pups on a walk. When we left, it was sunny...when we got close to the coffee shop, it started raining...then on our way back it got sunny again! That my friends, is Oregon life in a n

utshell!
Reading: I started The Woman in the Window over the weekend and am really into it so far. Just over halfway through! Planning to finish it this week! Was excited to get my hands on this

one!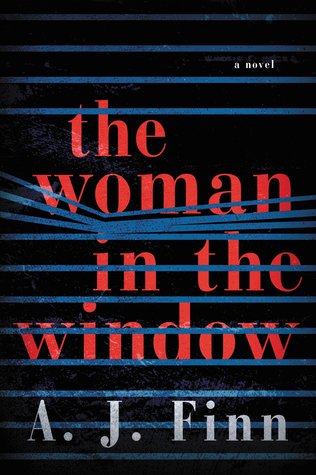 Workouts: I've been a slacker in the

workout

department lately thanks to the Olympics (anyone else sad they are over??). This week I'll be back on track! I did go for a run at the gym yesterday afternoon before the Closing Ceremony. Tonight is cardio night (treadmill or eliptical, see how I feel), Tuesday is PiYo, Wednesday is Turbo Kick (HIIT) and Thursday is PiYo a

gain. Back at it!!
Looking forward to: March 1st is this week!!! My two least favorite months will be over for the

year.

So happy to be that much closer to Spring! This week is going to be crazy so really, I'm looking

forward to Friday...
Hope you have a great week! Thanks for reading!