Monday again....
Weekend:
Most of my weekend was spent watching the Olympics! Figure skating is my absolute favorite, and I thoroughly enjoyed the team competition. Finally got a date day with my husband on Saturday and had a super fun morning walk with the pups on Saturday as well. Every Saturday we walk down to our favorite coffee shop in town and get coffees for us and "puppaccinos" for the boys. It's literally the highlight of my week. We missed the walk last week since I had to work so I was super happy the weather was good enough to walk them this week!
Reading:
Got a lot of reading time in this weekend too (during all those commercial breaks!) and finished The Story of Our Lives (review will be on the blog for TLC Book Tours February 20). Next up is the new Kristin Hannah--The Great Alone! I've heard amazing things about this one!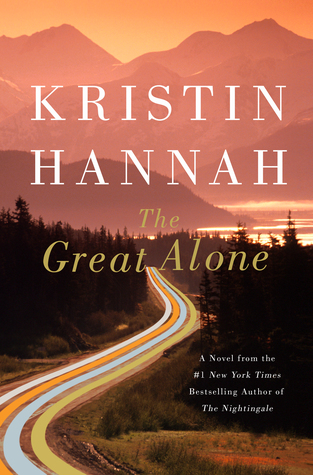 Cooking: I made this recipe from the Oh She Glows cookbook this weekend and it was delicious! Still have some leftovers left for lunch this week. Dairy free has been working so well for me. To test my theory that dairy is what's causing my sinus issues, I had pizza on Saturday night. I was 99% sure that it was directly related after being dairy free for more than a month, but now I'm 100% sure--sinus misery after pizza. Within minutes. It's pretty awesome to know I can control my sinus issues with my diet--to think of all the sudafed and whatnot that I took for literally no reason!
Workouts: I did a lot of yoga this week but was a slacker in the cardio department. Back at it this week!! Need to get a good run in at the gym tonight.
Looking forward to: Watching more of the Olympics!! I love it all!
Have a good week and thanks for reading!