TLC Book Tours: Sisters Like Us (Review)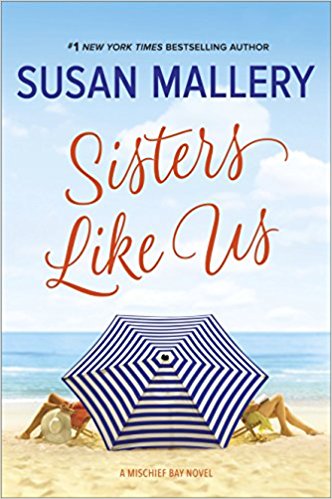 About
Sisters Like Us
Paperback: 432 pages
Publisher: MIRA (January 23, 2018)
The grass is always greener on your sister's side of the fence…
Divorce left Harper Szymanski with a name no one can spell, a house she can't afford and a teenage daughter who's pulling away. With her fledgling virtual-assistant business, she's scrambling to maintain her overbearing mother's ridiculous Susie Homemaker standards and still pay the bills, thanks to clients like Lucas, the annoying playboy cop who claims he hangs around for Harper's fresh-baked cookies.
Spending half her life in school hasn't prepared Dr. Stacey Bloom for her most daunting challenge—motherhood. She didn't inherit the nurturing gene like Harper and is in deep denial that a baby is coming. Worse, her mother will be horrified to learn that Stacey's husband plans to be a stay-at-home dad…assuming Stacey can first find the courage to tell Mom she's already six months pregnant.
Separately they may be a mess, but together Harper and Stacey can survive anything—their indomitable mother, overwhelming maternity stores and ex's weddings. Sisters Like Us is a delightful look at sisters, mothers and daughters in today's fast-paced world, told with Susan Mallery's trademark warmth and humor.
"Fresh and engaging… There's a generational subtext that mirrors reality and the complexities of adult relationships…filled with promise of a new serial that's worth following." -Fort Worth Star-Telegram
"Mallery enthralls [and] thoroughly involves readers in the lives of her characters as they face realistic, believable problems and search for their own happy endings." -Publishers Weekly

Purchase Links
What a delightful read! This book is the fourth book in the Mischief Bay series. Though the book can be read as a standalone, you may enjoy it more if you've read the previous three books. The characters overlap it the books and show up as secondary characters in books where they are not the main character, and it's fun to read updates on what has been going on with them since you last read about them. It really keeps you connected in the series and grow to love these characters. I want to visit Mischief Bay! What a fun little town in sunny SoCal. Reading this book was a perfect way to escape the cold of winter!
Though I've loved all the books in the Mischief Bay series, I loved Sisters Like Us the most! I feel like I relate to both Harper and Stacey (and even remember feeling like Becca back when I was a teen) so much. And Lucas--SWOON! He is so wonderful!! He was a secondary character in the third book in the series and I was so happy to read more about him in this one. He is a keeper! I liked this book the most because of these fantastic characters. Mallery wrote them so well that I felt like (and wanted them to be) my friends.
I definitely recommend this book and this series!! Start reading the series now so you can get caught up before more in the series come out. This series and especially this book, will make your heart happy!