W...W..W...Wednesday May 9
The Three Ws are:
What are you currently reading?
What did you recently finish reading?
What do you think you'll read next?
Recently Finished
Review on the blog tomorrow!! Really enjoyed this one.
Currently Reading
Reading two ARC's this week...unfortunately I'm having trouble getting into The Favorite Sister. So many characters and so much drama. Hoping to get into it a little more. I loved the author's first book. I am SO EXCITED about When Life Gives You Lululemons. The Devil Wears Prada is one of my favorites, and I was SO disappointed with Revenge Wears Prada....but Lululemons is fantastic so far! Everything I hoped it would be!!!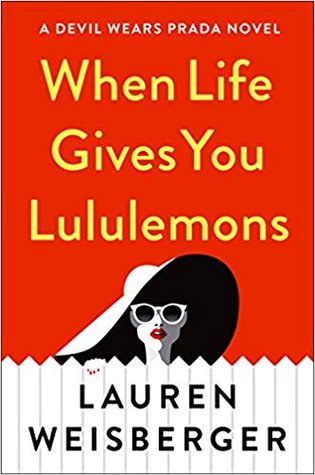 Up Next
I'm reviewing A Sin Such as This for TLC Book Tours on May 29, and the publisher was kind enough to give me Love Lies Beneath, the first in the series as well. Going to read them back to back!
What are you reading this week? Happy Reading!!