TLC Book Tours: For Better and Worse
Paperback: 336 Pages
Publisher: MIRA; Original edition (December 11, 2018)
On their first date back in law school, Natalie and Will Clarke bonded over drinks, dinner and whether they could get away with murder. Now married, they'll put the latter to the test when an unchecked danger in their community places their son in jeopardy. Working as a criminal defense attorney, Nat refuses to rely on the broken legal system to keep her family safe. She knows that if you want justice…you have to get it yourself.
Shocked to discover Nat's taken matters into her own hands, Will has no choice but to dirty his, also. His family is in way too deep to back down now. He's just not sure he recognizes the woman he married. Nat's always been fiercely protective, but never this ruthless or calculating. With the police poking holes in their airtight plan, what will be the first to fall apart: their scandalous secret—or their marriage?

Purchase Links

Wow, talk about a page turner! This one sucked me in from the first page and I couldn't put it down! The summary gives a good chunk of the plot away, but you still can't stop reading because you have to know how it all turns out. The ending totally surprised me! The book was told alternately in Natalie and Will's perspectives at the perfect points in the story to hep you see the other spouse's perspective and contributes to the inability to put the book down. A solid thriller that will keep you up late reading--I give this one 3.5 stars!
About Margot Hunt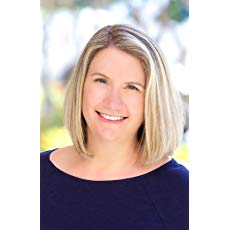 Margot Hunt is the pseudonym of a bestselling writer of twelve previous novels. Her work has been praised by Publisher's Weekly, Booklist and Kirkus Reviews. BEST FRIENDS FOREVER is her first psychological thriller.
Connect with Margot
.

To follow the tour, click here!