TLC Book Tours: California Girls Excerpt
About
California Girls
The California sunshine's not quite so bright for three sisters who get dumped in the same week…
Finola, a popular LA morning show host, is famously upbeat until she's blindsided on live TV by news that her husband is sleeping with a young pop sensation who has set their affair to music. While avoiding the tabloids and pretending she's just fine, she's crumbling inside, desperate for him to come to his senses and for life to go back to normal.
Zennie's breakup is no big loss. Although the world insists she pair up, she'd rather be surfing. So agreeing to be the surrogate for her best friend is a no-brainer—after all, she has an available womb and no other attachments to worry about. Except…when everyone else, including her big sister, thinks she's making a huge mistake, being pregnant is a lot lonelier—and more complicated—than she imagined.
Never the tallest, thinnest or prettiest sister, Ali is used to being overlooked, but when her fiancé sends his disapproving brother to call off the wedding, it's a new low. And yet Daniel continues to turn up "for support," making Ali wonder if maybe—for once—someone sees her in a way no one ever has.
But side by side by side, these sisters will start over and rebuild their lives with all the affection, charm and laugh-out-loud humor that is classic Susan Mallery.

Purchase Links
She sucked in air, being careful not to hyperventilate, then hurried to the mirror. After flipping on the harsh, unforgiving lights, she studied herself for a second before reaching for a tissue, then concealer. She looked wide-eyed and shell-shocked. As if she'd just seen something horrific. Or maybe just experienced it. Dear God, she couldn't do this.
"Finola?" Rochelle knocked once before entering. "They need you on set."
Finola nodded without speaking. She added a little more powder, then took one more breath before forcing a smile. "I'm ready."
Her assistant frowned. "What happened?"
"It's something and it's not fine."
Finola faked another smile and hurried past her. "I have no idea what you're talking about."
She made her way along the corridor toward the studio. She wove her way around false walls, backdrops and cables. The show's producer smiled at her.
"Have you met Treasure yet? She's gorgeous. I only saw her from a distance, but wow."
Finola didn't bother to say she had yet to meet the star. She'd been too busy watching her marriage collapse around her. Not that Treasure had asked for an intro—her request had been that they meet in front of the live audience so the experience "was more spontaneous." As far as superstar demands went, it was easy and doable, and it beat one singer's request for "six snow-white kittens to play with before I sing."
Gary, the sound guy, handed her a small microphone. She clipped it on her jacket's lapel while he snaked the thin cord over her shoulder. He clipped the battery pack to the waistband of her skirt.
Usually she joked about him touching her. Their friendly banter was a regular part of her "get ready" ritual. But today she couldn't think of a single thing to say. And in eight minutes, that was going to be a big problem.
Breathe, she told herself. She would breathe and trust herself to know what she was doing. She'd done this show for nearly four years. She was good at it. She loved her work and she would be fine. If only she didn't hear the echo of the screams she didn't dare give in to.
Gary smoothed her jacket into place, winked at her and smiled. "You're good to go, Finola."
"Thank you." She cleared her throat. "Testing, testing."
The mike would have already been checked, but she always confirmed it was working.
Gary gave her a thumbs-up before handing over the earpiece that would connect her with the control room. Theirs wasn't a news show, so she wasn't getting breaking information, but she still needed to be linked to the control room in case a major story broke. Then she would be able to smoothly transition her viewers to the fact that New York was going to interrupt the show.
She adjusted the earpiece then heard the soft voice of Melody, the director. "Finola, good morning. We're at five minutes. Good show."
"Good show," she said automatically. She turned off her microphone to give herself one moment to be truly alone just as someone touched her on the shoulder.
She turned and came face-to-face with Treasure. The country-pop star was about Finola's height, with long, dark red hair worn in cascading ringlets. Her eyes were deep green and even with heavy TV makeup, her skin was amazing.
Finola blinked in surprise.
"Hello. I thought you didn't want to meet before the interview." She managed a smile and held out a hand. "It's lovely to meet you, Treasure. I'm a big fan."
The twenty-three-year-old smiled at her. "No, you're not," she said softly. "Or if you are now, you won't be."
She ignored Finola's outstretched hand. "You're older than I thought. Thirty-four, right? You couldn't be my mom, but you wouldn't be an older sister, either. Maybe an aunt."
Finola had no idea what she was talking about. "Okay," she said slowly. "I need to go out and greet the audience. Everyone is so excited to see you and watch you perform."
Before she could turn away, Treasure grabbed her upper arm. Her fingers dug in just enough to be uncomfortable.
"It's me," she whispered, leaning close. "I'm the one he's sleeping with. I'm the one who's done things with him you can't even imagine. It's not just the sex, you know. It's all of it." She rolled her eyes. "He didn't want to tell you about us, like he could hide me, but I had my manager book me on your show so he didn't have a choice."
Treasure's smile turned cruel. "And now you know."
About Susan Mallery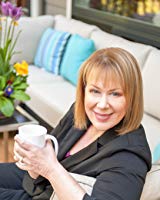 #1 NYT bestselling author Susan Mallery writes heartwarming, humorous novels about the relationships that define our lives-family, friendship, romance. She's known for putting nuanced characters in emotional situations that surprise readers to laughter. Beloved by millions, her books have been translated into 28 languages.Susan lives in Washington with her husband, two cats, and a small poodle with delusions of grandeur. Visit her at SusanMallery.com.
Connect with Susan