TLC Book Tours: State of Lies
Paperback: 368 Pages
Publisher: Thomas Nelson (August 13, 2019)
The secrets of those closest to us can be the most dangerous of all.
Months after her husband, Sean, is killed by a hit-and-run driver, physicist Georgie Brennan discovers he lied to her about where he had been going that day. A cryptic notebook, a missing computer, and strange noises under her house soon have her questioning everything she thought she knew.
With her job hanging by a thread, her son struggling to cope with his father's death, and her four-star general father up for confirmation as the next Secretary of Defense, Georgie quickly finds herself tangled in a political intrigue that has no clear agenda and dozens of likely villains. Only one thing is clear: someone wants her dead too.
The more she digs for the truth, the fewer people she can trust.
Not her friends.
Not her parents.
Maybe not even herself.

Purchase Links

This book grabbed me from the very beginning! The chapters were short, so it was easy to get sucked in and read "just" one more chapter! This was an exciting, suspenseful read that kept me guessing throughout the book. I loved the political psychological thriller aspect as well, and loved the main character, Georgie. She was a fantastic strong female lead character!
This is the first book I've read by Siri Mitchell and I loved her writing style! The pace of the book was perfect. Though I didn't realize this when starting the book, fans of this author and publisher may be expecting a faith based read. While faith is not the focus of the book, fans of that genre should still love this book!
About Siri Mitchell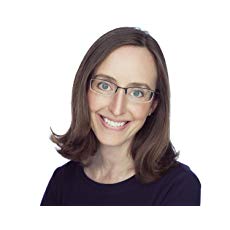 Siri Mitchell is the author of 14 novels. She has also written 2 novels under the pseudonym of Iris Anthony. She graduated from the University of Washington with a business degree and has worked in various levels of government. As a military spouse, she lived all over the world, including Paris and Tokyo. Siri is a big fan of the semi-colon but thinks the Oxford comma is irritatingly redundant.
Connect with Siri