Blog Awards
I was recently nominated for three Blog Awards by Karsyn at
Karsyn's Kickass Jocoserious Kooky Jannock Book Blog.
I love her blog and appreciate her nominating me for these twhree awards!
First up: The Very Inspirational Blogger Award!
Thank and link the amazing person who nominated you.

List the rules and display the award.

Share seven facts about yourself.

Nominate 15 other amazing blogs and comment on their posts to let them know they have been nominated.

Optional: Proudly display the award logo on your blog and follow the blogger who nominated you.
1. My favorite foods are Italian and seafood
2. 9 times out of 10, I'd prefer to hang out at home with the fur kids :)
3. I have an unhealthy obsession with the island of Maui. I absolutely LOVE Maui!!
4. I went to Europe in 1999 (France) and I'd love to go back someday!
5.I took French in high school and college and still remember a decent amount.
6. I would rather eat something salty rather than sweet (hence my love for popcorn)
7. My favorite flowers are hydrangeas, and tulips. So happy spring is almost here!
Next: Sisterhood of the World Blogger's Award!
Rules
1. Thank the blogger that nominated you, and link back to their site.

2. Post the award's logo onto your blog.

3. Answer the 10 questions you've been asked.

4. Nominate 10 other bloggers and ask them 10 questions.
I'm going to answer the questions Karsyn provided for both this award and the next award.
Next up: The Liebster Award!
Rules
Award to bloggers with less than 200 followers

Ask 11 new questions to ask those I nominate
Here are my answers from Karsyn's questions:
1. Do you find it hard or easy to name your top 5 or 10 favorite books?
Naming just one would be hard, but top 5-10 is definitely doable!
2. Do you have a go to genre for when you are figuring out what to read next?
Definitely contemporary fiction!
3. Do you ever purge your TBR? DO you have a system for it?
I don't have a system or anything but every so often I go through my Goodreads list and clean it out :) Just did so recently with the TBR tag!
4. How many books are on your TBR?
236 books :)
5. Favorite book you've read so far in 2015? (doesn't have to be a new release)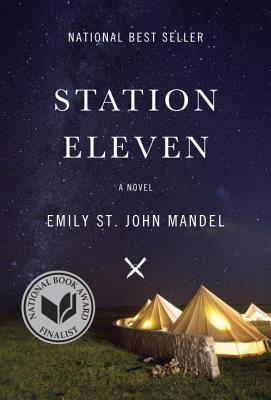 6. 2015 release you are looking forward to most?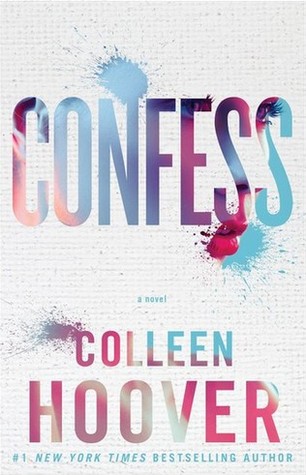 7. Book you recommend most to others?
9. Do you find it hard or easy to read when other people are around?
Generally, I can read just about anywhere! Having people around doesn't bother me, as long as it's relatively quiet. A little background noise is OK as long as it isn't too loud.
10. What's one thing you could change about one or your favorite books?
To be honest, I like my favorites just the way they are! That's why they're my favorites!
11. How many books (real paper books, not ereaders) can you see from where you are right now?
5
I am nominating the following bloggers for all three of these awards!! These are all blogs I love! You can accept any or all.
Brandie @ Brandie is a Book Junkie
Mel @ Double Stacked Bookshelves
Meghann @ Becoming Books
Katie @ Books Under Blankets
Rhiannon @ Ivory Owl Reviews
Faye @ Musings in Fiction Alley
Jennine @ My Life in Books
Christina @ Once Untold
Rachael @ Rachael Turns Pages
Here are my questions for you, if you so choose:
1. What is your favorite book you've read so far in 2015?
2. Do you prefer physical books or ebooks?
3. Describe your ideal reading spot.
4. Adults reading YA: OK or Not OK?
5. Book you're most excited to read in 2015? (It doesn't have to be a new release)
6. What is your biggest bookish pet peeve?
7. Do you let others borrow your books? Why or why not?
8. What time of day do you prefer to read?
9. What book would you recommend to a non-reader to get them excited about reading?
10. What else do you enjoy doing in addition to reading?
11. What is your favorite thing about being a book blogger?