Beat the Heat Readathon Wrap Up
Whew! Those two weeks went fast! I really enjoyed the Readathon but am sad to say I didn't read as much as I'd hoped. As I mentioned in previous posts, my black lab had to have a tooth pulled a couple weeks ago and it took its time healing, so I couldn't take him to doggie daycare during the work day. This meant he had to be at home so I had to go home on my lunch breaks (my main reading time) and check on him. I absolutely love my pup so I was more than happy to have him as my lunch date, but it did interfere with my reading on this challenge. BUT...the challenge is supposed to be FUN, so I'm not stressing about my lack of meeting my goal! Especially since my pup is all healed up good as new now (minus one tooth!). As you can see in the picture he is happy and full of energy!
My goal was to finish four books, but I finished three. However, I'm still really happy with this progress considering Who Do You Love was nearly 400 pages! Here are the stats:

All books completed: 3 : Rainy Day Sisters, Luckiest Girl Alive, Who Do You Love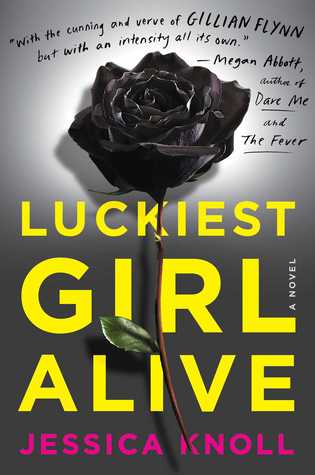 I look forward to future readathons! Happy Reading!