Book Beginnings: Winter
Book Beginnings Fridays is a weekly event hosted by fellow Oregon blogger Gilion at
Rose City Reader.
The purpose is to share the first sentence (or so) of the book you are reading, along with your initial thoughts about the sentence, impressions of the book, or anything else the opener inspires. Please remember to include the title of the book and the author's name.
Just yesterday I was THRILLED to find out that my turn on the library hold list for Winter had arrived! Thanks to Mel at Double Stacked Bookshelves, I fell in love with this series! Here's the first bit (and isn't that cover GORGEOUS?!)
"Winter's toes had become ice cubes. They were as cold as space. As cold as the dark side of Luna."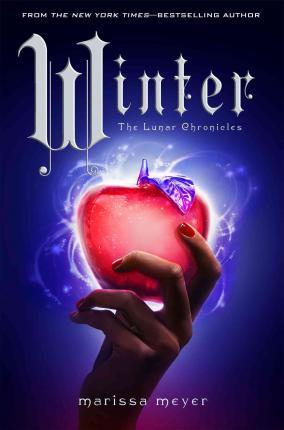 Princess Winter is admired by the Lunar people for her grace and kindness, and despite the scars that mar her face, her beauty is said to be even more breathtaking than that of her stepmother, Queen Levana.
Winter despises her stepmother, and knows Levana won't approve of her feelings for her childhood friend—the handsome palace guard, Jacin. But Winter isn't as weak as Levana believes her to be and she's been undermining her stepmother's wishes for years. Together with the cyborg mechanic, Cinder, and her allies, Winter might even have the power to launch a revolution and win a war that's been raging for far too long.
Can Cinder, Scarlet, Cress, and Winter defeat Levana and find their happily ever afters?
Happy Friday, my fellow readers!