Book Beginnings: A Court of Thorns and Roses
Book Beginnings Fridays is a weekly event hosted by fellow Oregon blogger Gilion at
Rose City Reader.
The purpose is to share the first sentence (or so) of the book you are reading, along with your initial thoughts about the sentence, impressions of the book, or anything else the opener inspires. Please remember to include the title of the book and the author's name.
Yesterday I started reading A Court of Thorns and Roses. I know I'm a little late to the party on this one, but better late than never?
"The forest had become a labyrinth of snow and ice. I'dd been monitoring the parameters of the thicket for an hour, and my vantage point in the crook of a tree branch had turned useless."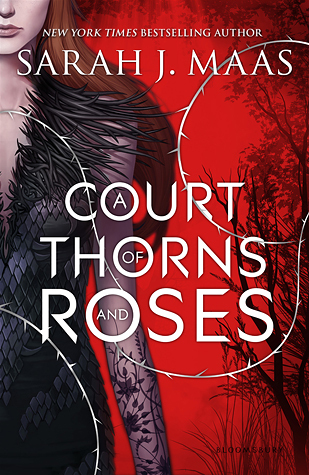 When nineteen-year-old huntress Feyre kills a wolf in the woods, a beast-like creature arrives to demand retribution for it. Dragged to a treacherous magical land she only knows about from legends, Feyre discovers that her captor is not an animal, but Tamlin—one of the lethal, immortal faeries who once ruled their world.

As she dwells on his estate, her feelings for Tamlin transform from icy hostility into a fiery passion that burns through every lie and warning she's been told about the beautiful, dangerous world of the Fae. But an ancient, wicked shadow grows over the faerie lands, and Feyre must find a way to stop it... or doom Tamlin—and his world—forever.
I don't usually read from the fantasy genre too often, but I am enjoying this one so far! Can't wait to read the rest! Have you read this one? What did you think?
Happy Friday and Happy Reading!!