Book Beginnings: Lies and Other Acts of Love
Book Beginnings Fridays is a weekly event hosted by fellow Oregon blogger Gilion at
Rose City Reader.
The purpose is to share the first sentence (or so) of the book you are reading, along with your initial thoughts about the sentence, impressions of the book, or anything else the opener inspires. Please remember to include the title of the book and the author's name.
This week, I started reading Lies and Other Acts of Love. The first lines are so eloquent!
"My grandmother, Lovey, says that there are two types of people in the world: the kind who flee to the shelters at the first threat of a hurricane, and the kind who wait it out, hovering over their possessions as if their fragile lives offer any protection against a natural mother that can take them out of the world as quickly as she brought them into it. I come from a long line of the hovering kind."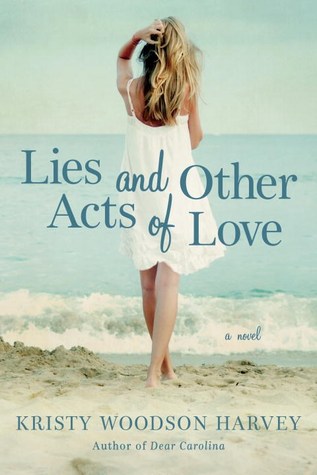 After sixty years of marriage and five daughters, Lynn "Lovey" White knows that all of us, from time to time, need to use our little white lies.

Her granddaughter, Annabelle, on the other hand, is as truthful as they come. She always does the right thing—that is, until she dumps her hedge fund manager fiancé and marries a musician she has known for three days. After all, her grandparents, who fell in love at first sight, have shared a lifetime of happiness, even through her grandfather's declining health.

But when Annabelle's world starts to collapse around her, she discovers that nothing about her picture-perfect family is as it seems. And Lovey has to decide whether one more lie will make or break the ones she loves . . .
What are you reading this weekend? Happy Friday!!