Review: The Island House
Title: The Island House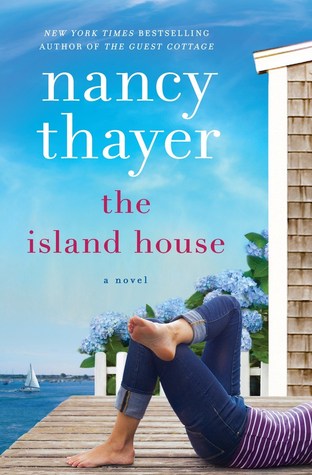 Author: Nancy Thayer
304 pages, publish date May 31, 2016
Genre: Women's Fiction
Note: I received this book from

NetGalley

t
o facilitate my review. I received no other compensation, and all opinions are my own.
From Goodreads:
The charms of Nantucket tempt a woman to leave her established life in Kansas City—but with a piece of her heart, and a love interest, in each world, she discovers she must look within to choose the right path.
Every summer since college, twenty-nine-year-old Courtney has traded the familiarity of the Midwest for the allure of Nantucket. Now an established university professor in Kansas City, she finds herself caught between two lifestyles and two very different men. She chooses Nantucket and the glamorous life she associates with it, unaware that the summer will take an unexpected turn, and she will have to let her heart decide what it truly wants.
This is the second Nancy Thayer book I've read and I really enjoyed it! I love the classic summer beach read setting of Nantucket--it made me want to be there. I fell in love with the Vickerey family, and Courtney, one of their "summer children." The story flowed well with the use of flashbacks, telling the stories of eleven summers of Courtney's life and how this summer was most important.
I loved the roommate/best friend relationship between Courtney and Robin--they were my two favorite characters in the book. Though the ending was predictable, I had to keep reading because I didn't know how it would happen and how Courtney would end up where she needed to be. This is what kept me reading, and there were a few surprises along the way--Robin's love interests to name one, as well as others I don't want to give away! Nearly everyone in the family has some sort of secret or back story, but it centers mostly around Courtney and her choosing between Monty and James.
If you need a classic beach read, look no further than The Island House! I loved reading about this family, and honestly would love to read more stories about this family!
Overall rating for "The Island House": 5 stars