Review: Clean Break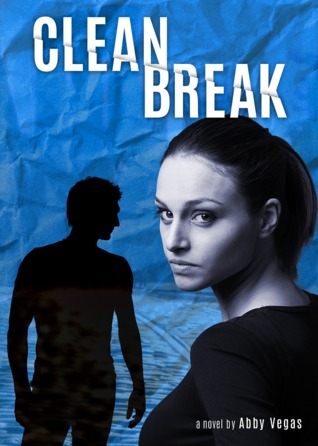 Title: Clean Break
Author: Abby Vegas
300 pages, ebook published May 17, 2016
Genre:Women's Fiction
Source: I received an e-copy of this book from the author in exchange for my honest review. I received no other compensation, and all opinions are my own.
From Goodreads:
Lane Haviland can't seem to catch a break. She's dead broke, barely functioning as an adult, and completely alone in New York City. Her so-called "apartment" is a six-by-nine cell in a Brooklyn basement. And her new boss hasn't ever met a personal or professional boundary she can't bulldoze through.
Still, Lane's determined to at least attempt to claw her way back to respectability. But she can't seem to get her mysterious handyman, Viktor, out of her apartment – or her headspace. Maybe that's a good thing: Viktor's easy on the eyes, and that deep-voiced Russian accent is beyond sexy. But as he and Lane grow closer, he can no longer hide his connections with a dangerous criminal underworld – where secrets can be deadly.
Click HERE to get a free sample of the first 10 chapters of this book!
I was sucked into this book from the first chapter! I was immediately intrigued with Lane as a character, and so curious as to what was going on with her and why she was in the situation she was in. The writing style was entertaining and funny, and kept me interested throughout the whole book--I HAD to keep reading!
I enjoyed how this book was still in the genre of women's fiction but had a bit of a mystery feel to it. What happened to Lane? What's Viktor's deal? What is she going to do? I also enjoyed Cynthia, Lane's boss, who definitely provided some comic relief in a Devil Wears Prada sort of way.
Overall this was a great read that's perfect if you're looking for some entertaining women's fiction that keeps you guessing. It's witty, entertaining, and fun!
Overall rating: 4 stars
Happy Reading!