Review: The Twilight Wife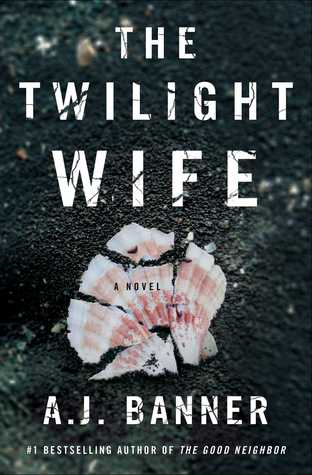 Title: The Twilight Wife
Author: A.J. Banner
304 pages, published December 2016
Source: Goodreads Giveaway winner
From Goodreads:
From bestselling author A.J. Banner comes a dazzling new novel of psychological suspense in the vein of S.J. Watson's
Before I Go to Sleep
and Mary Kubica's
The Good Girl
that questions just how much we can trust the people around us.
Thirty-four-year-old marine biologist Kyra Winthrop remembers nothing about the diving accident that left her with a complex form of memory loss. With only brief flashes of the last few years of her life, her world has narrowed to a few close friendships on the island where she lives with her devoted husband, Jacob.
But all is not what it seems. Kyra begins to have visions—or are they memories?—of a rocky marriage, broken promises, and cryptic relationships with the island residents, whom she believes to be her friends.
As Kyra races to uncover her past, the truth becomes a terrifying nightmare. A twisty, immersive thriller,
The Twilight Wife
will keep readers enthralled through the final, shocking twist.
I first was interested in this book because of the psychology aspect-- brain and memory stuff is so interesting to me. I am happy to say I was not disappointed with this book! I flew through it in two days and was on the edge of my seat the whole time. I've been on this kick of creepy books with creepy main male characters (unintentionally) and this was no exception. For me, I thought of this one as a more tolerable version of Behind Closed Doors, but with the psychology and memory loss aspect. I also loved the Pacific Northwest setting.
Throughout the book, I really enjoyed Kyra as a character. The author did an excellent job of portraying just how terrifying it would be to not remember 4 years of your life. Not remember the man who says he's your husband. Not remember your wedding. Not remember anything, only to have random snippets of memory come back that make absolutely no sense.
If you like psychological thrillers, this one is for you! I highly recommend it!
Overall rating for "The Twilight Wife": 4.5 stars