TLC Book Tours: Hanna Who Fell from the Sky (Plus a Giveaway!!)
About
Hanna Who Fell from the Sky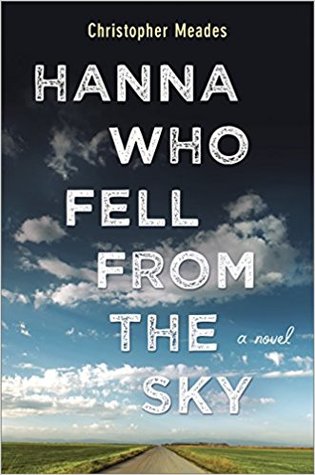 Hardcover: 352 pages
Publisher: Park Row Books (September 26, 2017)
From highly acclaimed, award-winning author Christopher Meades comes a magical, provocative tale of forbidden love and one girl's struggle for liberation
Hanna has never been outside her secluded community of Clearhaven. She has never questioned why her father has four wives or why she has fourteen brothers and sisters. And in only one week, on her eighteenth birthday, Hanna will follow tradition and become the fifth wife of a man more than twice her age.
But just days before the wedding, Hanna meets Daniel, an enigmatic stranger who challenges her to question her fate and to follow her own will. Then her mother tells her a secret—one that could grant Hanna the freedom she's known only in her dreams. As her world unravels around her, Hanna must decide whether she was really meant for something greater than the claustrophobic world of Clearhaven. But can she abandon her beloved younger sister and the only home she's ever known? Or is there another option—one too fantastical to believe?
With lush, evocative prose, Christopher Meades takes readers on an emotional journey into a fascinating, unknown world—and, along the way, brilliantly illuminates complexities of faith, identity and how our origins shape who we are.
Purchase Links
What a fantastic read!! The book drew me in from the beginning and kept me turning the pages. I absolutely LOVED Hanna as a character. Strong, independent, courageous and smart. I connected with her from the beginning and rooted for her through to the end. The life laid out for Hanna and other women of Clearhaven broke my heart and I admired Hanna for realizing there must be something more beyond their world.
The book was beautifully written, and addressed so many important issues all while adding an element of fantasy into the novel. If you enjoy a book that makes you think long after you finish it, this is a great book for you!
About Christopher Meades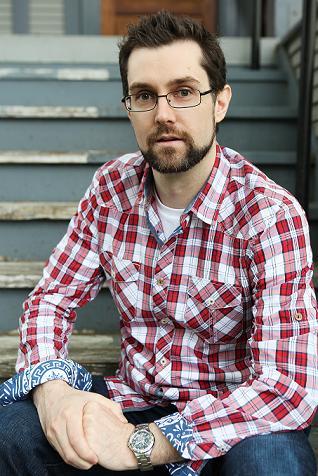 Christopher Meades is the author of three previous novels, including THE LAST HICCUP, which won the 2013 Canadian Authors Association Award for Fiction. In addition, Meades's work has appeared in several literary journals including The Potomac Review and The Fiddlehead. He lives in British Columbia, Canada, with his family.
Connect with Christopher
a Rafflecopter giveaway
View the full book tour here.