High Five For Friday: February 16
1. New Books this Week
Just got this one from NetGalley! Bring on the summer beach reads!!!
2. Books I've Been Loving this Week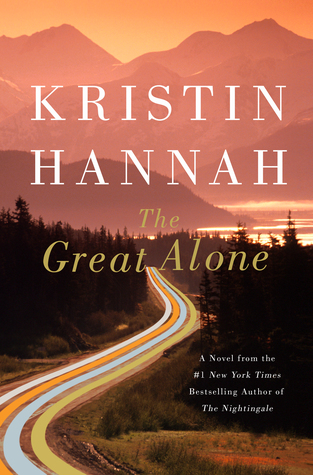 Been immersed in this read this week! I'm loving the story but it's definitely an emotional and intense read. I'm about halfway through and hoping to finish it this weekend! I can't believe this is my first Kristin Hannah read.
3. When I Wasn't Reading
I've been watching the Olympics every chance I get! Figure skating is my absolute favorite sport, but I get excited about literally all the sports. I totally got into curling over the weekend. And I love skiing. And snowboarding. And hockey. And speed skating! I literally get giddy over all the sports! I've only gone to the gym if I can watch TV while on the treadmill or elliptical. I've always loved the Olympics!
4. So Random
I bought this night cream from Neutrogena on Amazon a couple weeks back and I am loving it! My face is always so dry (especially in the winner) and this cream has really made a difference! I hadn't tried the Neutrogena Naturals line before and I bought both the night cream and face wash and am loving both so far. Happy to find something that works that is also affordable.
5. Weekend Plans
No solid weekend plans yet. Right now my goals are to watch the Olympics and finish my book! Catch up on some sleep. I've been buried at work and am looking forward to not having to be anywhere or answer any emails.
Thanks for reading and Happy Friday!