TLC Book Tours: The Lucky Ones (Review)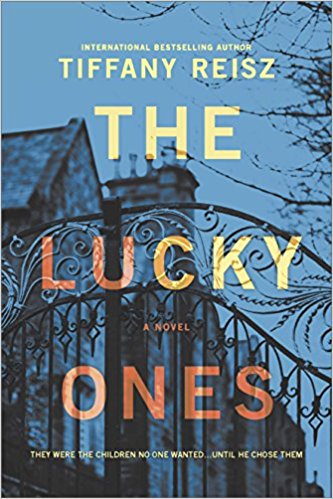 About
The Lucky Ones
Print Length: 368 pages
Publisher: MIRA (February 13, 2018)
They called themselves "the lucky ones"
They were seven children either orphaned or abandoned by their parents and chosen by legendary philanthropist and brain surgeon Dr. Vincent Capello to live in The Dragon, his almost magical beach house on the Oregon Coast. Allison was the youngest of the lucky ones living an idyllic life with her newfound family…until the night she almost died, and was then whisked away from the house and her adopted family forever.
Now, thirteen years later, Allison receives a letter from Roland, Dr. Capello's oldest son, warning her that their father is ill and in his final days. Allison determines she must go home again and confront the ghosts of her past. She's determined to find out what really happened that fateful night — was it an accident or, as she's always suspected, did one of her beloved family members try to kill her?
But digging into the past can reveal horrific truths, and when Allison pieces together the story of her life, she'll learns the terrible secret at the heart of the family she once loved but never really knew.

Purchase Links
The two things that drew me to this book right away were the neuroscience aspect of the book (I'm a psychology nerd!) and the Oregon setting. As an Oregon girl, I love reading books set in my home state, especially on the beautiful Oregon Coast. The author captured the feel of the Oregon Coast perfectly! This book drew me in from the first chapter and I flew through it, ultimately staying up late to finish the book and immediately direct messaging the author on Instagram to tell her how much I LOVED this book!! If you love psychological thrillers, and especially if you love brain science like me, you will LOVE this book! After reading the book I did research a few things to find out they were true about the brain, which made her book and how everything connected together in the story THAT much more awesome--the home being called The Dragon, for example, and how that connected throughout the story.

For more information, make sure to read the author's note at the end where she talks about her sources.
I immediately connected with Allison as a character and wanted to know her story. It was one of those books where I knew something was up and things weren't as they seem but I had no idea what was going on. By the time I got three quarters of the way through the book I could NOT put it down and had to know what happened! This is my first time reading the author's work but it certainly won't be my last!!