High Five for Friday: March 2
1. New Books this Week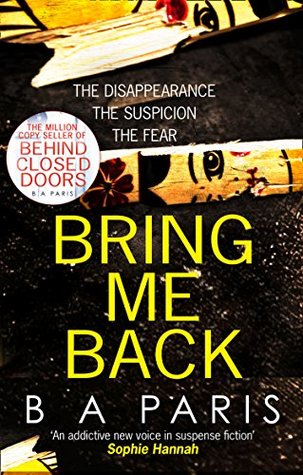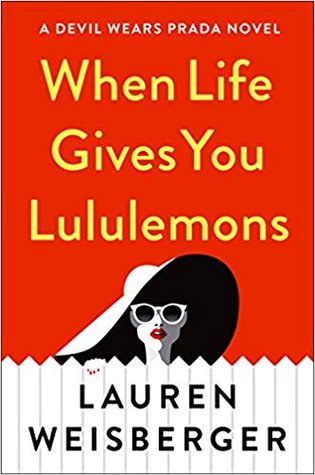 Despite the fact that I had such a strong negative reaction to Behind Closed Doors, I couldn't help but be interested in B.A. Paris's next read, Bring Me Back. Her writing style is fantastic. I was also ecstatic this week to get an ARC of When Life Gives You Lululemons! The Devil Wears Prada is one of my favorites. I did not like Revenge Wears Prada but I'm hoping this one is better. I like that it's about Emily!

2. Books I've Been Loving this Week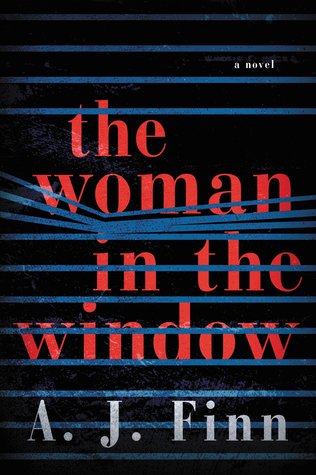 I finished The

Woman

in the Window this week--tore through it in just a few days because I could not put it down. Such a great read! I should've guessed the ending, but I didn't. I just started The Family Next Door on Wednesday...not loving it yet (SO MUCH DRAMA) but I'm not far enough yet to make a totally fair judgment. I'm going to k

eep reading!
3. When I Wasn't Reading
I went to the gym a lot this week! Went for a run on Sunday, eliptical on Monday, PiYo Tuesday, and Turbo Kick Wednesday! Last night I decided to do some yoga at home. It was a busy week at work too so it felt good to work out all the stress. Glad to be back at it!
4. So Random
I registered for my first 5K of the year! It's on St. Patrick's Day and of course is named the Paddy Pint run! You get a shirt and a drink coupon for a pint after the race, so you can't beat that! A bunch of my gym friends are going to run the 5K too so it will be a fun time!
5. Weekend Plans
No official plans yet...walking the pups, reading, relaxing.
Thanks for reading! Happy Friday!