TLC Book Tours: Hot Mess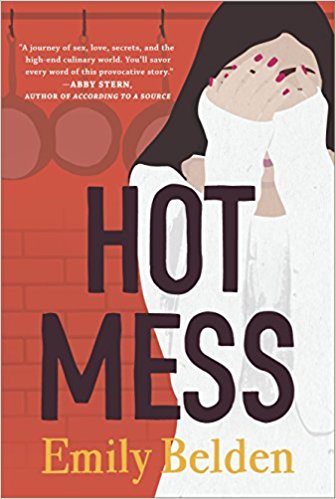 About
Hot Mess
Paperback: 416 pages
Publisher: Graydon House (March 20, 2018)
Sweetbitter meets The Devil Wears Prada in this riveting and provocative novel set in the trendy Chicago restaurant scene.
Twenty-something Allie Simon never imagined she'd fall for a recovering drug addict—but that was before she met Benji Zane, Chicago's hottest up-and-coming chef, who's known as much for his hard partying ways as for his unparalleled culinary skills. Six months into their relationship, the food and chemistry are out of this world, but the reality of living with a cooking wunderkind hasn't exactly been all hearts and flowers. Still, Allie's convinced that her love is the key to fixing this talented man's broken soul—so when Benji is offered his dream job as chef de cuisine for a new restaurant opening on Randolph Street, Chicago's foodie hot spot, Allie agrees to invest her life savings in his future. But less than a month after she goes all in, Allie learns a heartbreaking lesson: addicts lie. Benji cracks under the pressure, relapses and disappears, bagging out not only on the restaurant, but on her, too. Left with nothing but a massive withdrawal slip and a restaurant that absolutely must open in a matter of weeks, Allie finds herself thrust into a world of luxury and greed, cutthroat business and sensory delight. Lost in the mess of it all, she can either crumble completely or fight like hell for the life she wants and the love she deserves.
With razor-sharp wit and searing insight, Emily Belden serves up a deliciously dishy look behind the kitchen doors of a hot foodie town.
"Belden has written a story that's more complicated (and feminist) that I ever suspected. Without giving too much away, I will say that HOT MESS far exceeded my expectations." -The Bookly Club
"Emily Belden serves the decadence and drama a la mode in Hot Mess. The full-bodied novel takes the resilient Allie Simon on a journey of sex, love, secrets, and the high-end culinary world. You'll savor every word of this provocative story." -Abby Stern, author of According to a Source
"[F]ull of fire and fury….Belden's excellent tell-it-like-it-is read is perfect for foodies and entrepreneurs alike." -Library Journal (starred review)

Purchase Links
I thoroughly enjoyed this book!! The comparison to The Devil Wears Prada was accurate--it did remind me a lot of that book but in a completely different setting--the restaurant world of Chicago. The book has that edgy, snarky, witty element that I loved in The Devil Wears Prada. I was hooked on this book from the very first page and couldn't stop reading!
I was so angry with Allie's character in the beginning. HOT MESS was literally the perfect title for this book and her life. I wanted to shake her and tell her how stupid she was being letting her drug addict boyfriend talk her into investing thousands of her own money into something that wasn't her original dream. But she grew on me throughout the book and I liked how far she'd come by the end. I also LOVED Angela's character and her positive influence on Allie throughout the story--the best word I can use to describe her is badass!
I've never worked in a restaurant so the inside look at the restaurant industry was so interesting to me! I love how books like this can both entertain you and teach you something at the same time
.
I definitely recommend this fun and entertaining read!
About Emily Belden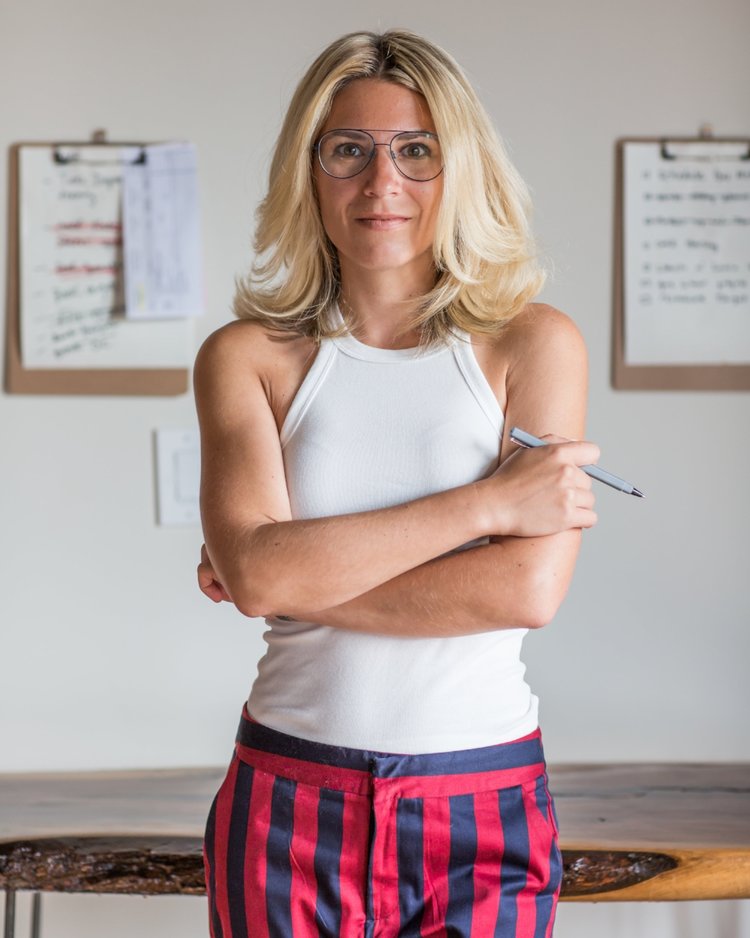 Emily Belden is an author for powerhouse publisher, Harlequin/HarperCollins. She is represented by famed literary agency, Browne & Miller, along with 44 Blue Productions in Burbank. The SoCal studio is adapting her memoir into a comedic series.
To follow the rest of the tour, click here.