TLC Book Tours: After Nightfall (Review and GIVEAWAY!!)
About
After Nightfall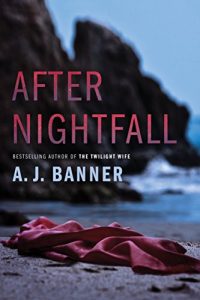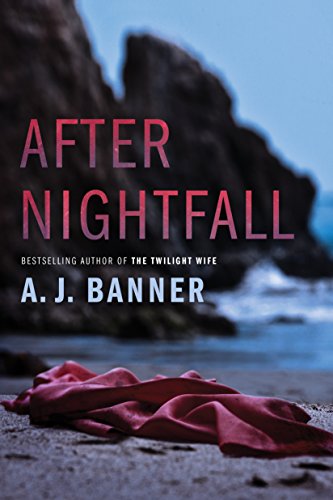 Paperback: 256 pages
Publisher: Lake Union Publishing (August 7, 2018)
Beware of friends with secrets…
Imagine your closest friend utterly betraying you. Years later, when she seeks forgiveness, you invite her to your engagement party as a gesture of reconciliation. But seething hostilities rise to the surface, ruining everyone's evening. After an awful night, your friend's battered, lifeless body is found at the bottom of a rocky cliff.
Newly engaged Marissa Parlette is living this nightmare. She should be celebrating her upcoming wedding, but she can't shake the image of her friend lying dead on the beach. Did she fall? Was she pushed? Or did she take a purposeful step into darkness? Desperate for answers, Marissa digs deep into the events of the party. But what she remembers happening after nightfall now carries sinister implications: the ugly sniping, the clandestine meetings, the drunken flirtations. The more she investigates, the more she questions everything she thought she knew about her friends, the man she once trusted, and even herself.
Bestselling author A. J. Banner keeps readers on a razor-sharp edge in this intricately plotted novel of psychological suspense…in which nothing is as it seems.
"Gripping and arresting! After Nightfall is a stellar psychological thriller. Banner had me second-guessing every character throughout the entire novel. I literally couldn't figure out who'd done it until the reveal. And it was shocking. Love that!" –Kerry Lonsdale, Wall Street Journal bestselling author
"Moody and beautifully atmospheric, After Nightfall is a psychological thriller that will keep you guessing until the final page, the final sentence even, a heart-stopping revelation. I highly recommend it!" –Barbara Taylor Sissel, bestselling author of Faultlines and The Truth We Bury

Purchase Links
I loved The Twilight Wife, and was so excited to get my hands on this one! I flew through it in two days and couldn't put it down. The author did a fantastic job of keeping me guessing--the ending totally surprised me. I felt like I couldn't trust any of the characters, and I thought I had it all figured out, and I was totally wrong! Then once I knew who the killer was and thought back on the book, all the clues were there. The book is fast paced and well written, making it easy to get sucked into and stay up way too late reading! It's a shorter book, so it's a perfect book to get wrapped up in even if it means staying up late!
If you haven't read this author's work, I highly recommend her books! After Nightfall was my favorite so far. A must read and gripping psychological thriller!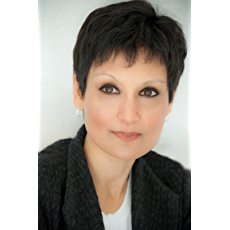 Born in India and raised in North America, A. J. Banner received degrees from the University of California, Berkeley. Her previous novels of psychological suspense include The Good Neighbor and The Twilight Wife, a USA Today bestseller. She lives in the Pacific Northwest with her husband and six rescued cats.
Connect with A. J. Banner
To follow the full tour, click here.
a Rafflecopter giveaway