TLC Book Tours: I Invited Her In (excerpt)
Hardcover: 432 Pages
Publisher: MIRA; Original edition (February 5, 2019)
Imagine the worst thing a friend could ever do.
This is worse.
When Mel receives an unexpected email from her oldest friend Abi, it brings back memories she thought she had buried forever. Their friendship belonged in the past. To those carefree days at university.
But Abi is in trouble and needs Mel's help, and she wants a place to stay. Just for a few days, while she sorts things out. It's the least Mel can do.
After all, friends look out for each other, don't they?
I Invited Her In is a blistering tale of wanting what you can't have, jealousy and revenge from Sunday Times bestseller Adele Parks.

Purchase Links
Excerpt
People were forever saying, "I know you from somewhere. No, don't tell me." She'd smile, wait a beat and then she would tell them because it got awkward if they really couldn't place her or worse still, mistook her for someone who worked in their hair salon or whatever. That had happened once or twice. So, she'd smartly say, "Oh, you've probably seen me on TV." Although she'd say it in a way that suggested nonchalance, as though she couldn't think of anything more obvious, more dull, than the fact she worked in TV. Then they'd whoop or hug her squirm, self-conscious about their own ordinariness and her extraordi­nariness. They'd invariably ask for a selfie.

People would kill for a job as a chat-show host, a TV pre­senter. Admittedly, it was only state-wide TV, not nationwide. Abigail's show ran in the afternoons, rather than at prime time—breakfast or evenings—but still, people would do anything for that job.

You had to, in fact. Do anything.

And she had. Anything and everything Rob had asked of her.

When Abi arrived in the US, she was seen as nothing more than Rob's wife: a young, extremely attractive, clever-enough wife. Even if she'd had the combined IQs of all the CEOs of the FTSE 100, she probably wouldn't have been noticed for any­thing other than her looks—Rob and Abigail didn't mix with the sort of people who wanted anything more from women than beauty. They thought she was charming. That's what they said, often: "she's so cute," "so charming," "so sweet." It was a good thing that the Americans had always loved British accents. It gave her an edge. Stopped her falling into obscurity. Rob's col­leagues and their wives lapped it up. "Say vite-a-min," they'd demand. "Say sked-ual—no, say tuh-maytoe." And she would. She was doing her job. Cute, charming, sweet corporate wife. Even though it wasn't the 1950s.

"Vitamin, schedule, tomato."

"Isn't she just adorable? She should be on TV. Rob, put her on TV," they'd say.

They never asked Rob to perform like that, yet they hung on his every word. So, he wrote the scripts, she read them. She didn't resent that. She loved it. She was grateful when he did as they suggested, when he put her on TV. The higher he rose, the higher she did. It was a mutually beneficial relationship. She was always telling herself as much.

He wrote the script for their private lives with the same au­tocratic approach, and she regurgitated it. Now, with hind­sight, as she scrabbled around his desk drawer to retrieve her passport, she wondered whether she was overly willing to be repressed. It worked, for quite some time. But then it stopped working because her time ran out. To have had a chance at lon­gevity, she would have had to secure an anchor job with one of the five major US broadcast television networks by the time she was thirty.

She didn't manage that. There were younger, thinner, leg­gier, keener women waiting in the wings. Always.

She couldn't resent it; it was a system she'd played. She'd given it her best shot. It hadn't panned out. Suck it up.

Rob was doing very well for himself. He was not subject to a time limit; men could get old and stay successful, interesting.

At that point, he was concentrating on syndicating out his shows, although her particular show was never picked up. On occasion, she privately wondered how much effort he put into selling it. He often reminded her that it didn't really matter whether her show got picked up or not—they didn't need the money and he did need her at home.

Or at least, she liked to think he did.

She'd have had to have been way bigger for the chance to grow old gracefully in front of a TV audience. Katie Couric, Barbara Walters and Diane Sawyer had been allowed. That was about it.

It was her own fault. Sometimes she'd lie awake at night, alone, even though he was sleeping next to her, and she'd admit that she'd never had the necessary commitment to her career. Not one hundred per cent. She'd drawn lines. She had principles.

She wouldn't, for example, appear on TV shows that were solely designed to humiliate people. She hadn't gone to univer­sity to rip the shit out of those with less education, money or fewer chances than she had. She played fairer than that. And al­though she did watch her weight (that was just common sense, right?), she wasn't prepared to starve herself. Eating tissues was not her idea of fun, and while she'd had Botox, that was to help with her migraines (mostly). She'd resisted plastic surgery (at least on her face) and had only had a little augmentation to her breasts. She was not prepared to sleep with anyone other than Rob, because she loved him and respected herself.

But it limited her career options in a business where the cast­ing couch was still being bounced upon. In the past couple of years, she'd found she was not even willing to go to absolutely every party she was invited to, to make small talk with strang­ers, on the off-chance one of them (out of, say, fifty thousand) might offer her an opportunity. It was exhausting. Soul destroy­ing. She found that neither the canapés nor the conversation ever quite filled her up.



About Adele Parks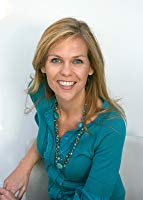 Adele Parks one of the most-loved and biggest-selling women's fiction writers in the UK. She has sold over 3 million books and her work has been translated into 25 different languages.
1500+ 5 star reviews have kindly been written by her fans on Amazon.co.uk
She has published 15 novels in the past 15 years, all of which have been London Times Top Ten Bestsellers.
Adele was born in the North East of England, in 1969. She enjoyed a traditional 1970's childhood, watching too much TV and eating convenience food because nobody minded if kids did that in those days. Since graduating from university, where she studied English Language and Literature, she worked in advertising and as a management consultant. In 2010 Adele was proud to be awarded an honorary doctorate of Letters from Teesside University.
Connect with Adele

To follow the full tour, click here.