It's Monday, What Are You Reading?
It's Monday What Are You Reading? is a weekly reading roundup is hosted by Kathryn at
The Book Date
.
I haven't done the Monday post in awhile because things have been crazy! But today we had a snow day here in Oregon (yay!) so it's given me a chance to catch up on blogging and reading! I also have a review post for TLC Book tours of California Girls, the newest from Susan Mallery, set to go on Wednesday, so I won't post my usual WWW post.
I'm in the middle of several books at the moment! So many books so little time. The one I'm engrossed in the most at the moment is On the Come Up by Angie Thomas. I loved The Hate U Give and immediately requested her second novel from the library! Speeding through it both because it's excellent, and there's long hold list! Also reading Beautiful Bad--reviewing it here on the blog next Monday!!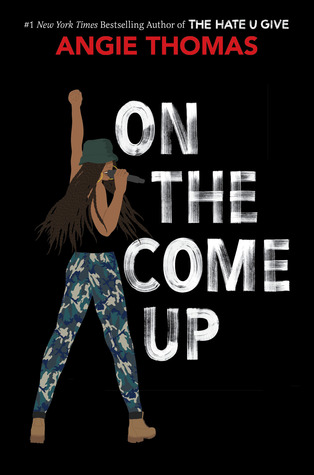 I'll leave you with a pic of my pups enjoying the snow! We don't get a lot of snow in our part of Oregon so when we do they get really excited! Happy Reading!