TLC Book Tours: Golden Child (Plus a Giveaway!!!!)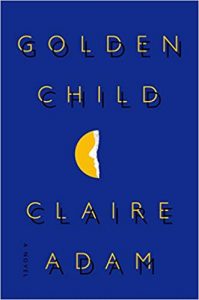 Publisher:
SJP for Hogarth (January 29, 2019)
A new novel from Sarah Jessica Parker's imprint, SJP for Hogarth: a deeply affecting debut novel set in Trinidad, following the lives of a family as they navigate impossible choices about scarcity, loyalty, and love
"Golden Child is a stunning novel written with force and beauty. Though true to herself, Adam's work stands tall beside icons of her tradition like V.S. Naipaul."—Jennifer Clement, author of Gun Love
Rural Trinidad: a brick house on stilts surrounded by bush; a family, quietly surviving, just trying to live a decent life. Clyde, the father, works long, exhausting shifts at the petroleum plant in southern Trinidad; Joy, his wife, looks after the home. Their two sons, thirteen years old, wake early every morning to travel to the capital, Port of Spain, for school. They are twins but nothing alike: Paul has always been considered odd, while Peter is widely believed to be a genius, destined for greatness.
When Paul goes walking in the bush one afternoon and doesn't come home, Clyde is forced to go looking for him, this child who has caused him endless trouble already, and who he has never really understood. And as the hours turn to days, and Clyde begins to understand Paul's fate, his world shatters—leaving him faced with a decision no parent should ever have to make.
Like the Trinidadian landscape itself, GOLDEN CHILD is both beautiful and unsettling; a resoundingly human story of aspiration, betrayal, and love.

Purchase Links
I was so excited to read this book because I absolutely LOVED A Place for Us, the first book published by SJP for Hogarth. This latest book was also excellent and had so much depth. What I loved most about it was the setting--I've never read a book set in Trinidad before, no do I really even know that much a bout Trinidad. This book showcased it in a way that almost made it like a character in itself.

This book was so emotional. I couldn't stop thinking about the story after I finished reading it. To be honest, I didn't know WHAT to think. There was so much going on in the story. It saddened me that Clyde and Joy blatantly treated Paul so differently. Because of this, Father Kavanagh was one of my favorite characters in the book, because he saw Paul as "normal" and questioned Clyde's treatment of him. This part of the story showcases the unfortunate truth of what labeling someone as "retarded" can do.
The blurb mentions the "choice that no parent should ever have to make", which, in my opinion, wasn't a hard choice at all and for much of the last third of the book I was so angry at Clyde. I still am angry at Clyde. This perspective challenged me to think of this from Clyde's perspective, even though I didn't want to (I won't give any spoilers--let me know if you want to chat about the ending!).
Overall, I really enjoyed this book and definitely recommend it, especially if you like learning about new places and cultures through reading! This was an excellent debut novel from Claire Adam!
About Claire Adam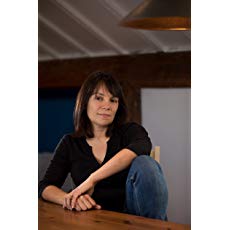 Claire Adam was born and raised in Port of Spain, Trinidad and Tobago. She lives with her husband and two children in London, England. GOLDEN CHILD is her first novel.
Connect with Claire
a Rafflecopter giveaway